Kyocera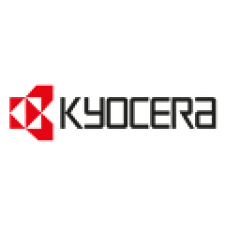 Kyocera has been developing sustainable print systems with long-life components that provide better value for long-term use. The company name was changed in 2000 to Kyocera Mita and then again in 2012 to Kyocera Document Solutions. Their famous Dye Sublimation printers are very durable and environmentally friendly with low running costs. When it comes to replacing your Kyocera consumables it's likely that you'll only need to buy replacement toner cartridges for your Kyocera printer as the ceramic drums are expected to last the lifetime of the printer. We specialise in supplying cheap Kyocera toner cartridges that will make your machine even more economical to run. We have genuine Kyocera print cartridges on offer at very low prices and users on a limited budget may wish to opt for our compatible Kyocera toners for a bigger discount.

Take advantage of our Aqueous Dye Sublimation transfer ink specially designed for Kyocera Printheads. Features high color saturation and low vapor emission at competitive prices. Our high viscosity wide gamut ink produces brilliant colors, and its low sedimentation rate prevents nozzle clogging, achieving excellent print results.
---
$60.00
Features:★ Excellent fluency, no clogging no mis-inkjeting, ink particle size are evenly d..
Showing 1 to 1 of 1 (1 Pages)